OUR HISTORY
Since 1978, Cornerstone has continued to provide outstanding full service management to Manhattan's small and mid-size residential properties. Entering our third generation, our family business is anchored in a strong foundation of commitment, honesty and integrity. We currently manage more than twelve hundred units, and provide each building the prompt, personal hands-on service it needs to operate smoothly and cost efficiently.
WHAT SETS US APART
At Cornerstone Management, our 98% client retention rate is a clear indication of our clients' satisfaction and our ability to service every property's management needs. Our approach to residential management is defined by diligent attention to listening to and understanding our client's needs and collaboratively developing a plan of action to enable each property to secure its immediate, short, and long-range goals. We provide the same effort and commitment to each client regardless of property size or location.
Our Services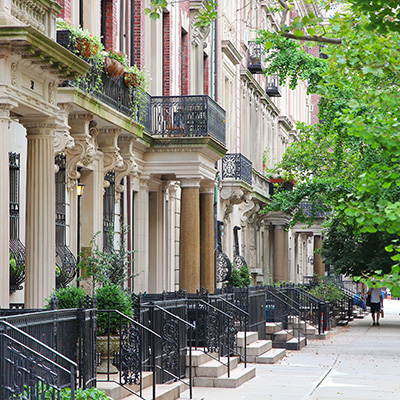 Property Management
Cornerstone's property management services are the gold standard when it comes to performance. You deserve the highest level of service and expertise. Your personalized experience will include all of the following based on your needs:
Day to day operation and preventive maintenance
Supervision of building staff
Code Compliance
Monthly Board meeting attendance
Monthly management reports
Online bill payment portal
24 hour answering service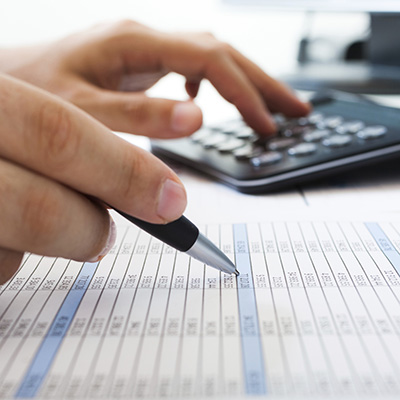 Financial Management
Rigorous fiscal management is a must in today's world, laying a solid foundation upon which improved quality of life and increased value is built. Cornerstone Management brings an experienced, knowledgeable, and trustworthy financial management team to your assistance.
The health of your property must include a sound financial plan. We provide:
Proactive budgeting
Timely and detailed management statements and reports
Long term capital planning
Insurance review and placement
Commercial/residential leasing
Financing analysis and acquisition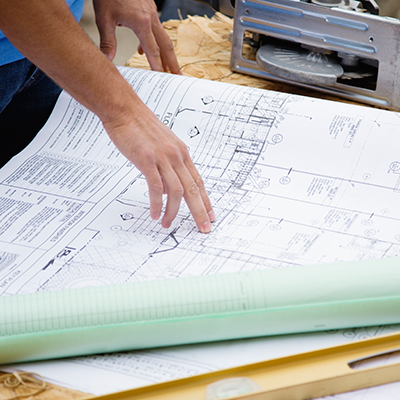 Project Management
Cornerstone's professionals produce the highest quality results when it comes to your unique project oversight and management requirements. From its management of simple to complex projects, Cornerstone Management prides itself on completing projects in a timely manner, on budget, and with effective communication to all residents. Such projects include:
Project scoping and construction management
Roof replacement
Gas conversions
Window replacement
Local Law 11 Exterior Maintenance
Intercom system replacement
Energy improvement – NYSERDA
Lobby/Hall renovations
Laundry room upgrades
Landscaping projects
MANAGEMENT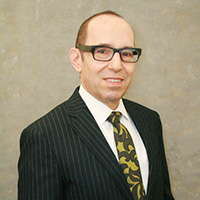 Leonard Fox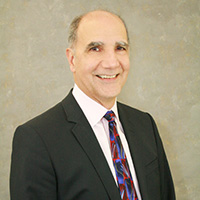 Allen Abbani
Leonard Fox
President
As a founding partner, with over 37 years as a property manager and owner, this born and bred urbane New Yorker has seen it all: 9/11, Sandy, the banking crises of 1989 and 2008. He has shepherded our clients safely through the worst of times and into the best of times. As part of your management team, Leonard provides experience and expertise in insurance and legal matters, real estate taxes, and shareholder/board interaction.
Allen Abbani
Vice President / Controller
Allen Abbani, a founding partner of Cornerstone Management Systems, has been actively involved as a second-generation owner/manager in real estate for over 37 years. Allen graduated first in his class in finance at Brooklyn College. He built Cornerstone Management Systems from two partners to a staff of thirteen. Allen's primary duties as controller of Cornerstone are to effectively communicate complex financial objectives to board members in a simple and comprehensive way. In addition, Allen provides timely financial and management reports to boards and their accountants at the beginning of each month. Allen's operational and organizational skills have made Cornerstone Management Systems a leading entity in the management industry.
OUR TEAM
Ariel Fox
Property Manager
Ariel has been employed in the real estate field since 1998 and has experience in sales, finance, and management of New York City properties. Ariel relies on all the experience he has gained working at Cornerstone and at Park Avenue Mortgage to better serve the buildings he manages. Ariel prides himself on professionalism, communication, and the cultivation of good relationships with the residents and boards of the buildings he manages.
Juan Chio
Property Manager
Juan is a proficient property manager responsible for overseeing the day-to-day management and operations of a number of boutique Co-ops and Condos in TriBeCa. With more than twelve years of property management experience, Juan exemplifies strong administrative skills, a deep knowledge of building systems, and excellent communication skills. He is adept at overseeing both small and large projects to the satisfaction of both residents and owners. Juan prides himself in getting to the source of issues to resolve in an efficient and timely manner.
Michelle Greenspan
Property Manager
Since 2005, Michelle has brought great energy, commitment and a pleasant disposition to every engagement. Michelle believes that sincere effort and effective communication are the keys to smooth property management. She prides herself on her efficient management style which alleviates the need for board members to focus on the day-to-day issues of property management and instead attend to the more global matters. Michelle specializes in managing Co-ops and Condos in the Flatiron District and on the Upper West Side.
Yaacov Teplow-Phipps
Property Manager
Yaacov is a property manager and works on back office operations at Cornerstone. Prior to working at Cornerstone, he worked at Clinton Housing Development Corporation, managing and developing affordable housing properties in Hell's Kitchen and Chelsea. He studied Anthology, Classics and Real Estate Finance at NYU. With a flair and expertise for IT, Yaacov is always seeking to improve the security and efficiency of our information systems.
George Sopasakis
Property Manager
George has been with Cornerstone since 2004 and has been managing real estate in New York City for over 20 years. He believes in personal attention to detail and brings a wealth of construction and real estate knowledge to better serve the buildings he manages.
Aruna Ramharrack
Office Manager / Accounts Payable
Aruna's career at Cornerstone Management Systems commenced April 2006 and has grown with the company. As the office manager, she maintains records all of the annual property inspections to make sure all buildings meet proper compliance. In addition, she heads the accounts payables department and focuses on assuring that invoices are accurate and paid on time. She's a great team player and is ready for anything that comes her way.
Lucy Linsalata
Accounts Receivable
Lucy has been working for Cornerstone since 1987. She works in the accounts receivable and payroll departments. She works behind the scenes and aids the agents with proper account history, payroll, and accounts payables.